Scripture: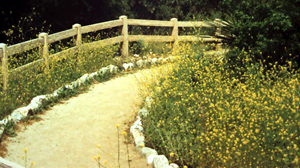 Reflection:
Jesus gives us his "marching orders" in today's reading from Luke.
Jesus summoned the Twelve and gave them power and authority over all demons and to cure diseases and he sent them to proclaim the Kingdom of God and to heal the sick.  "Take nothing for the journey, neither walking stick, nor sack, nor food, nor money, and let no one take a second tunic."
As I get older when I go on a trip I go through a more painful preparation process!  Did I remember all the required medicines?  Are Zoe the dog and Gabriel the cat supplied with everything they will need at home?  Is the coffee pot off?  Do I have my wallet?  Are the doors locked?  Am I losing my mind double checking everything?  (My wife can tell you the answer to that one!).
Jesus sent the Twelve out with nothing.  All they had was the present moment and the knowledge that the Kingdom of God was at hand.  I wonder what I would have done if my marching orders were to leave with nothing, right now and to proclaim the Kingdom!  My guess is that Jesus would have gotten a few questions from me.
This is a good day to reflect on what I need in today's world to proclaim the Kingdom of God.  I seem to need lots of trappings.  These trappings can obscure the message I am trying to preach.  I need to set aside anything which clouds the truth.  The truth is simple, beautiful and life-changing.  God loves us.  God loves us so much that we are each invited to empty ourselves (die) and be filled with new life (rise).  We are invited as individuals and as a loving community to experience death and resurrection along with all of creation.  We are one with God, each other and the creation which surrounds us!
I don't need a tunic to proclaim this good news of the Kingdom of God.  I need simply to say yes and "get on down the road!"

Terry McDevitt, Ph.D., is a member of our Passionist Family in Louisville, Kentucky.