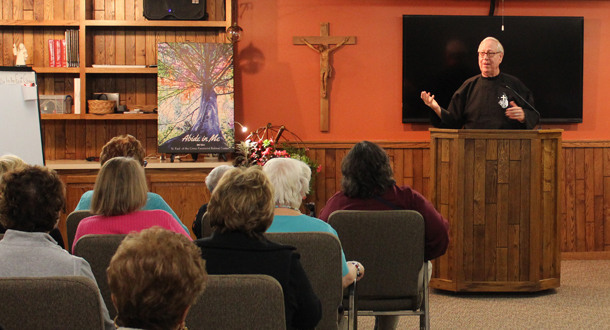 Scripture:
Nehemiah 8:1-4a, 5-6, 7b-12
Luke 10:1-12
Reflection:
When I was a teenager, there was a shampoo commercial that had the quote, "and they'll tell two friends, and so on, and so on…" This popped into my mind as I read today's gospel message from Luke 10:1-12. If you think about all of the souls that could be affected by the sharing of the gospel, my goodness, what a changed world this would be! Jesus teaches those he has chosen how to be Christian apostles – what they should do if they are rejected, or their message is not well received.
As Christians, we run into this so often. As we try to share the love of God through his words in our words and deeds, it isn't as easy for some as it is for others to proclaim an ownership to that knowledge that will lead others home. Try as I may, I realize that I can never be completely prepared to share this beautiful faith to others, especially if those being addressed are not receptive. It's like when you have a disagreement with someone, and three hours later you think of the perfect thing to say. We never know how those interactions will be received!
Can we just "shake the dust from our feet and move on" if we are rebuffed, challenged, or laughed at as we attempt to be Christ's hands and feet? Difficult as it is, we have to be prepared to release and move on, knowing that we prayerfully and with a pure heart, did our best, and hopefully learned from the experience!
Are you one of the children of Christ who will go out and bring as many as you can to the Father? Are you willing to contribute to building the kingdom of God? It only takes a love for the Father and a determination of spirit (and don't forget reading the Word…) to bring about change in our world. You can be that person – the one to bring followers into the folds of love from our Father in Heaven!
Patty Masson supports the Passionists from Spring, Texas.
May the Passion of Jesus Christ be always in our hearts!