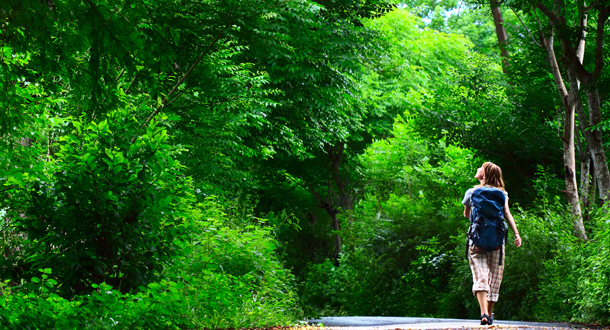 Scripture:
Reflection:
Jesus, the Lord of the Sabbath
Again, Jesus meets up with the hostile Pharisees who noticed some "unlawful" Sabbath activity by Jesus and his disciples: hungry men picking heads of grain, shelling them in their hands, and eating them. The Pharisees' question "why?" was an attempt to humiliate Jesus and weaken any support for Jesus' message of Good News.
The Pharisees' legalistic approach to their religious beliefs revealed an extreme view of God and a lack of human compassion; their attitude was "let the hungry starve on the Sabbath; the law is more important than any hunger…" Jesus pointed out that he and the disciples were doing what was reasonable: going beyond the letter of the law to the spirit of the law. Jesus also noted that their deed was not without precedent, as seen in the life of King David. The final statement of today's Gospel selection cites Jesus' crowning statement: "…the Son of Man is lord of the Sabbath."
In this 21st century, how do we honor the spirit of the Sabbath? Contemporary society encourages us to see each weekend as additional days for everyday routines of busy-ness and work – with perhaps a bit of rest and relaxation. Jesus challenges our thinking just as he did the Pharisees of times past: what about the spirit of the "Sabbath"? Do we see it as a sacred time for needed communication with God, a time of re-creation open to the total gift of God's Life at work in us? Like those early disciples, we are invited to walk with Jesus and be nourished by his word and example.
Today is part of the U.S. "Labor Day" weekend, leading to the Church's 23rd week in Ordinary Time. Many will "labor"; some will invest in fellowship and food, possibly prepared, and safely enjoyed outdoors in the waning days of summer. May these few days not be "ordinary", but may we walk with Jesus through the "fields" of Chicago, Louisville, Detroit, Los Angeles, Sacramento, Houston, Birmingham, etc. — humble and grateful for the many blessings that are part of our lives as contemporary disciples of Jesus. Peace and justice, healing and hope are ours, in and with Jesus!
Fr. John Schork, C.P. is the Vocation Director for Holy Cross Province. He lives at St. Vincent Strambi Community in Chicago, Illinois.