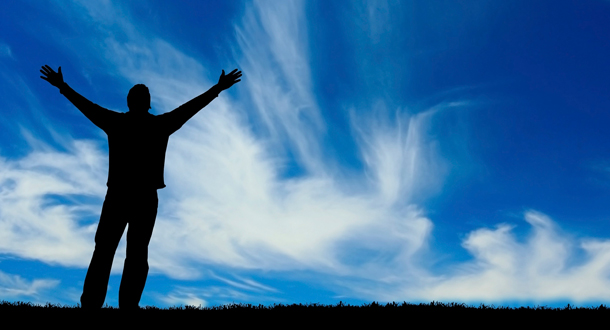 Scripture:
Colossians 1:15-20
Luke 5:33-39
Reflection:
One of my favorite photos of my parents is a small black and white snapshot taken with a Kodak Brownie camera in 1944, shortly after their marriage. Dad is a tall, thin Army Air Corps cadet in uniform, standing next to mother, who wore a light summer dress, her hair pulled back with a sash. Each is licking an ice cream cone while eyeing one another with unalloyed delight.
The picture captures the pure joy Jesus speaks of in today's passage from St. Luke's gospel. As a church, we are the bride of Christ. Indeed, the special grace given to newlyweds (and older weds!) is a near-blind joy at just being with one another.
This is not to say that eternal bliss is the staple of every marriage. Indeed, shortly after this photo of my parents was taken, dad spent months in the war zones of the South Pacific as a B-24 bomber pilot, escaping death numerous times. Mother kept vigil (fasting and praying?) back home, awaiting his safe return.
In our dark, difficult days, we rely on Christ to provide what we need. This may require great sacrifice on our part, maybe even death. But underneath the suffering, the struggle, the temptation to give up, we can find a deep, persistent joy.
This is the joy of knowing that, "He is before all things, and in him, all things hold together." (from the first reading today). He is the center of everything, including our lives. He will never abandon his bride, the Church and each member of the Church.
When I feel the joy of Christ in my life, holding me together, I like to compare it to the joy of mother and dad on that sunny day in Riverside, California, savoring ice cream and each other, seventy-five years ago.

Jim Wayne is a board member of the Passionist Solidarity Network (PSN), and author of The Unfinished Man. He lives in Louisville, Kentucky.