Scripture: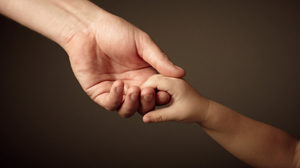 Colossians 1:24-2:3
Luke 6:6-11
Reflection:
I love it when someone, especially someone in authority says: "That can't be done!"
In 1984 Augusto and Michaela Odone's four year old son was diagnosed with an incurable disease called adrenoleukodystrophy (ALD). The doctors told the Lorenzos there was nothing they could do for their son, he would be dead in two years. That's all Augusto and Michaela needed to begin their search for a cure for their son Lorenzo. You probably remember the 1992 movie that told their story of success, Lorenzo's Oil. Lorenzo lived another 26 years.
I remember as a kid in the '50's when my parents came home and told us that our oldest brother Terry was diagnosed with bulbar polio and had to live in an iron lung. The doctors told my parents, there was nothing they could do but go home and pray. So pray we did. Terry was added to our list of special intentions after the family rosary that we said together each night after dinner. They prayed for him at church on Sundays and today Terry, 78, is a grandfather of three and still causing trouble in Iowa.
In today's Gospel selection, Jesus is told by the Scribes and Pharisees that he is not supposed to heal on the Sabbath. Jesus heals anyway. Thank you Jesus for teaching me that loving another person heals both me and the other person.
Dan O'Donnell is a Passionist Partner and a longtime friend of the Passionists.  He lives in Chicago.