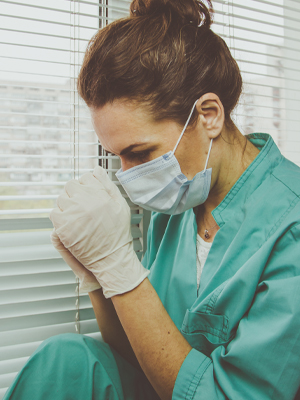 Scripture:
Colossians 3:12-17
Luke 6:27-38
Reflection:
Love is…., yes, visible.
Today Luke gives us his teaching on the law of love, and Paul tell us that we who are God's chosen ones who reflect love in so many ways. More than explain love to us, the readings invite us to to open our eyes to love around us. Learn from it.
In the hospital I visited an elderly religious sister who had spent a long career teaching first graders. I can still see her large eyes, and the sheet pulled up to her chin. I ask, 'What do you like to read', expecting her to name some children's story books. She answered, 'The Bible'. I thought, 'She fooled me'. Then, as if going to confession, she added, 'I also read love stories.' She was obviously one of God's love stories!
So is a picture of a little girl drinking some nourishing food out of a bowl. She is dirty, barefoot, and shabbily dressed. An arm with delicate fingers reaches out to her holding the bowl. A piece of jewelry that makes the arm beautiful contrasts not only with the child's poverty, but says the suffering that seizes another's body, can rob it of the chance to be beautiful? The woman who reached out to the girl nourished her not only with food but with hope. "One day you will grow, you are beautiful and are meant to be able to stand and show your beautiful self to the world". 'Give and it will be given to you. For the measure you measure with will be measured back to you.' I save a lot of the beautiful pictures of faces from the Sunday Magazine sections and fashion magazines. Among the pictures I hold most beautiful is the one who shows me only her hand and bracelet encircled wrist.
Our pandemic continues. On the nightly news we see people whose special gift, vocation, love, is to heal the sick. We improve our gifts when we are challenged when we struggle to defend them. I remember a nurse so sad when her patient went AWOL. There was no goodbye, no appreciation of the care and investment to make him well.
I see love every night from those who deal with people denying the value of vaccines and suffering from Covid. The medical personnel sorrows no less for them and their families. Is this the love that you give when someone slaps you on the cheek, and invites you to turn the other, continuing to give of yourself in caring love?
As school begins, I read a beautifully illustrated children's story for the little ones who will be tearful. 'A Kiss in my Hand' by Audrey Penn. A mother raccoon's little boy tells her that he wants to stay with her and not go to school. She tells him to expect good things, and that she has a secret for him. She takes his little paw into hers and turns it palm up and separating the fingers a bit. She kisses it, closing the fingers back into a fist, saying, if he feels a little sad just open his hand and put it against his cheek. He will feel the warmth of her love with him. Before he climbs the tree with the other little ones of the forest to meet the awaiting owl (teacher), he says to his, mom, Mom, give me your hand…We see his mom with her hand against her cheek as he walks along a branch to the first day of school. There is a picture of a heart in the center of the little boy's palm. Luke and Paul would say yes to that. We usually draw a nail mark, but a heart might do. Our love is sacrificial like that of Jesus. All stories are love stories.

Fr. William Murphy, CP is the pastor of Immaculate Conception parish in Jamaica, New York.