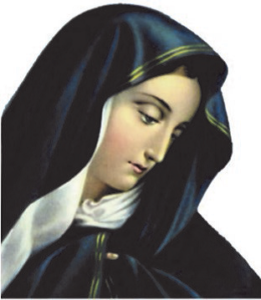 Tuesday, September 15, 2015
9:00 a.m. – 2:30 p.m.
On the occasion of the Feast of Our Lady of Sorrows, chief patroness of the Congregation of the Passion, Holy Name Passionist Retreat Center is hosting a day of reflection on bereavement. The topic will be approached from the psychological, human and faith perspectives.
Speakers will be psychologist Dr. Laura Jeffries and three friends of the Retreat Center, Mrs. Kate Mimms, Mrs. Karla Goudet, and Mr. Bob DeBesse, who will share their personal experience of loss.
Join us as we pray and share on this day with a topic that affects us all.
The suggested offering for the day is $40 which includes breakfast pastries, coffee and lunch. The day will end with the celebration of Mass.
Register online, or download and print the registration form: 2015 Day of Bereavement