Fr. Christopher Gibson, CP,  gives an overview of different aspects of vocational discernment.
What can I expect when I inquire about becoming a religious in the Passionist Community?
Discernment.
Discernment begins when you seek help from a Passionist in your vocational journey to inquire and ask to be accompanied as you discern your vocation which includes the possibility of becoming a vowed Passionist among other possible choices. The first obligation of the Province Vocation Director is to assist you to discover the direction in which the Spirit is leading you.  Our first desire is to get to know you, who you are, and what life has been about for you up until now. It is also a time for you to get a greater insight into who the Passionists are. When it is clear that you and the Passionist community want to further this vocation journey, then you will be given a vocation mentor who will be willing to walk with you on your vocation discernment journey: to clarify and challenge, to confront and comfort, to purify and affirm your calling. When you come to a level of readiness to enter residency, the process of admission is begun (A list of documents will be required of you including an application form). After this is completed, a request for passage from discernment to residency is processed by the Province Admissions Board and then approved by the Passionist Provincial Superior.
Residency.
If you show all the signs of a Passionist vocation, the Passionist Vocation Director will welcome you into one of our communities so you are introduced into living in community; this is fundamental to Religious Life. This usually last about a year but could be extended if needed. During this time you may need to complete studies required to start Theology later on.
Novitiate
The next step is a year-long preparation for making vows as a Passionist. This is basically a time for laying down the foundations of a Passionist lifestyle which will culminate in the taking of vows of Chastity, Obedience, Poverty and in committing oneself to keep alive in himself and others the Memory of the Passion of Christ. These are for three years, after which they are done perpetually unless some circumstances call for an extension of temporarily vows.
After Novitiate, the candidate becomes a vowed member of the Passionist Community and begins studies at Catholic Theological Union (CTU) in Chicago in preparation for ministry. Both brothers and candidates for the priesthood require theological studies. Candidates for the priesthood are required also to have studies in Philosophy before studying Theology. Brothers will receive studies that are in line with what they need later on to serve as a brother based on their  gifts and needs of the Community.
In the meantime: 
Be active within a faith community, such as your parish.

Find a good spiritual director. It is important that you have good direction at this time.

Take time to pray and journal. Look for prayer experiences that nourish you.

Get to know Passionists. Make plans to visit Passionist Communities and Passionist ministries.

Read as much as you can about discernment and about our Passionist way of life. Ask your spiritual director for recommendations or visit our web site.

Be faithful to your own spiritual journey and to your prayer life.
Organization of the Worldwide Passionist Congregation
As all Institutions, the Passionists are organized into an orderly structure. The Superior General, with his consultors from different parts of the world are the governing body. Our General Superior resides in our Mother House which is located in Rome. Our present Superior General is Rev. Joachim Rego, CP from Australia. His term of office, and the consultors' terms are for six years.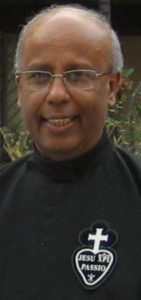 At present, We Passionists are in 61 countries around the world.
When a foundation in a country is established, it is called a Mission. As the Passionists develop in that area of the world and are able to have their own leadership, it becomes a Vicariate. When it becomes almost self-sufficient, it becomes a Vice-Province and finally when it is self sufficient, it becomes a Province. For better solidarity among Passionists, regarding personnel, education and finances, our Congregation is divided into five configurations. In the United States, there are two Provinces: Holy Cross Province (us) from the Ohio River west to the Pacific and St Paul of the Cross Province, east of the Ohio River. Our Configuration is called Christ Crucified as is composed of the following countries: Canada, USA, Mexico, Jamaica, Haiti, Brazil, Argentina, Paraguay, Uruguay and Mozambique (a mission of the Calvary Province of Brazil).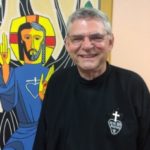 Our Provincial Superior is elected every four years. In June 2015, Father Joe Moons, CP, was elected Provincial Superior of Holy Cross Province. Father Joe was born in Holland, but raised in the United States. He serves as the head of our Provincial Council, advised by four consultors.
Passionist Community Vocation Directory