Holy Cross Province and St. Paul of the Cross Province are delighted to share with you this third year of our e-learning program.  This complimentary Passionist Family Formation e-Learning helps to deepen our understanding and appreciation of our Christian faith as we focus on themes of theology, ethics, prayer and worship.
This portal provides you with an access page for each class.  Click on the red link which says, "For session specifics click here."  You will then access the page for the specific class.  The Zoom Link for this session will be listed on this page.  Additionally, each instructor is different.  Some give preparation materials for you to read before the class begins.  Others may have reflection questions for you to think about after the class ends.  Lastly, a recording of the class will be posted on their respective pages the following day.
Session 1 -    September 14, 2023
What Is All This Talk about Synodality?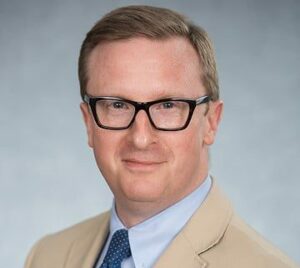 Steven P. Millies
Professor of Public Theology (CTU)
Steve Millies's scholarship explores the Catholic church's relationship to politics in a perspective that embraces history, theology, law, ethics, sociology, philosophy, and political theory. As Pope Francis has called for a "politics which is farsighted and capable of a new, integral, and interdisciplinary approach," Millies's work resists seeing politics only as a conflict over individual interests. Instead, in Pope Francis's words, politics expresses our "conviction that we need one another, that we have a shared responsibility for each other and the world."
Session 2 -  October 12, 2023                  
Eucharistic Revival in the United States: What Is Really Happening?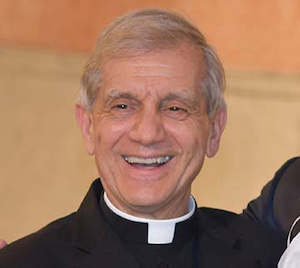 Rev. Richard Fragomeni
Professor of Liturgy and Preaching Chair,
Department of Word and Worship
Rev. Richard Fragomeni is a presbyter of the Diocese of Albany, New York, and has been a member of the CTU faculty since 1990 as Professor of Liturgy and Preaching and an adjunct faculty member in the Department of Religious Studies at DePaul University. He earned a STB and MA from the University of Louvain, Belgium and his MA, MM, PhD from The Catholic University of America. He serves as the Rector of The Shrine of Our Lady of Pompeii, an Italian-American spiritual center in Chicago's historic Little Italy. In addition to his teaching duties he is a preacher of parish missions and gives presentations nationally and internationally on liturgical, sacramental, and catechetical topics.
Session 3 -  November 9, 2023                  
Dealing with Difference in a Polarized Country and Church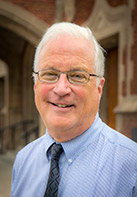 Paul Wadell, Phd
Retired Professor of Religious Studies, St. Norbert College
From 2000 to 2010, Paul Wadell was coordinator for faculty and staff development of St. Norbert's Faith, Learning & Vocation program. Previously, Wadell taught for many years at Catholic Theological Union. His principal areas of scholarly interest include virtue ethics, the role of friendship in the moral life, and theological and ethical dimensions of vocation. He is the author of a number of books, including "Happiness and the Christian Moral Life: An Introduction to Christian Ethics (2007)," "Becoming Friends: Worship, Justice, and the Practice of Christian Friendship (2002)," and "Friendship and the Moral Life (1989)."
Session 4 -  January 11, 2024                  
The Gift and Grace of God's Compassion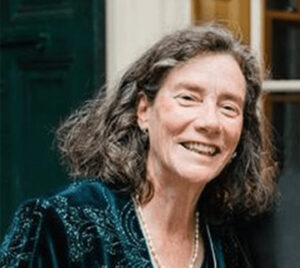 Virginia  Blass            
Member of Passionist Preaching Mission - Paul of the Cross Province   
Virginia Blass is an experienced and certified Spiritual Director, preacher, retreat master and author. Virginia has been engaged in ministry for over twenty-five years and offers spiritual direction, guided retreats, parish missions, parish programs, and consultation. She was also a Special Education teacher for many years. Virginia has engaged in ministry in collaboration with both the Passionists and Jesuits of the Tri-Province for many years.
Session specifics coming soon.
Session 5-  February 15, 2024                  
If You Want Peace, Work for Justice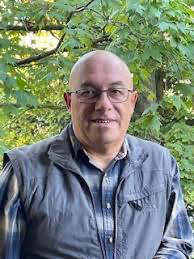 Michael Nasello
Director of Passionist Solidarity Network
Michael Nasello has a long association and friendship with the Passionists, from his time in the Passionist Formation Program in Canada, through six years as a member of the Parish Pastoral Team at St. Gabriel's Parish in Toronto. He has more than thirty years in music ministry there and in numerous other ministry projects.
Session specifics coming soon.
Robin Ryan is a Passionist priest of St. Paul of the Cross Province and theologian who serves as Associate Professor of Systematic Theology at Catholic Theological Union in Chicago and Director of the Master of Arts in Theology program. He earned a Master of Divinity and a Master of Arts degrees at Catholic Theological Union and his Ph.D. in Systematic Theology from The Catholic University of America in Washington, DC. He is the author or editor of several books, including God and the Mystery of Human Suffering. Robin is a popular speaker at retreats, workshops and conferences throughout the country.
Session 6 specifics coming soon.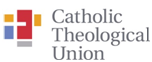 This program draws on Provinces'collaboration with Catholic Theological Union (CTU) in Chicago. Passionist seminarians have attended CTU since its beginning in 1968 and many Passionists have enjoyed sabbaticals there. Holy Cross Province has sponsored laity for a week at CTU for its Summer Institute in June and sponsored individuals who desire to pursue a CTU pastoral degree (Master of Arts in Ministry) for ministry in the Province. We look forward to these programs continuing, complemented by our new series of educational and formational opportunities.