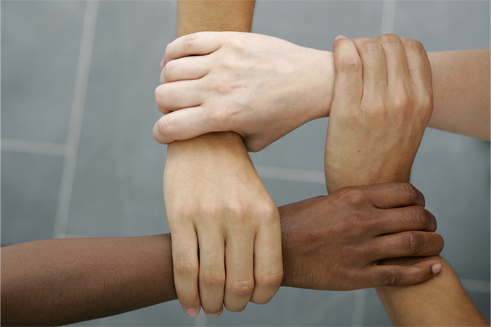 "In 1863, during the American Civil War, Pres. Abraham Lincoln issued the Emancipation Proclamation, which declared more than three million slaves living in the Confederate states to be free. More than two years would pass, however, before the news reached African Americans living in Texas. It was not until Union soldiers arrived in Galveston, Texas, on June 19, 1865, that the state's residents finally learned that slavery had been abolished. The former slaves immediately began to celebrate with prayer, feasting, song, and dance." [1]
June 15, 2020, we find ourselves preparing for a Holiday in Celebration of a slavery reprieve notice that was delivered over two years late. And we are celebrating, or recognizing this late notice at a time when we are still protesting "pretend-freedom" and racism over 155 years later. And during a time when the entire world is protesting a live recorded murder of a modern day Black Person by a White authority figure, who doesn't seem to care that anyone is watching. Others are standing by and not intervening. It is reminiscent of beatings, hanging tree murders and colored people elimination before, during and after June 19, 1865.
The only way I can honestly contribute to such a Holiday is to realistically and honestly share my feelings in this moment and time. To that end, I offer my innermost feelings through respectful recognition to George Floyd and Hope for the Universal World.
[1] Juneteenth- United States Holiday. (2020, June 15). Retrieved from https://www.encyclopedia.com/
Dear George Floyd
By Sophia Jane Berkley
Dear George Floyd,
I pray you don't disappear when the air clears,
When everyone has gone home
and All Lives Matter has lost the conscious shaking control of the megaphone?
When you took that last breath
And silently screamed "I Can't Breathe"
Did you know that you were Blowing out one of the most significant and heart-wrenching battle cry shouts?
Did you know that your last breath would produce a breeze?
A breeze that would use your life's worth to bend millions of knees?
Did you ever imagine while you were begging "Please",
That the conscious decision to let your plea be ignored
Would produce a positive, forceful societal issues pandemic
That would bring millions of knees to the floor?
Did you ever imagine that it would end this way?
When you were smiling at your baby, Gianna, on her happiest of birthdays?
Did you ever think, when you were running the field with that football
That your life's lowest of low points would be your Tallest of Tall?
Did you ever think that another's ill will
Would be the root of an uprising so outrageously strong
That it was capable of interrupting the 2020 Virus pandemic that had the world standing still?
You said, "I can't breathe. I can't breathe"!
And, you probably could not see.
I'll bet you couldn't see what your last breath would be.
Well, let me tell you, Mr. Floyd
Your last breath became a catalytic connection to worlds unseen.
Your last breath was a dual device.
It connected the unpleasantries of the world's past to the systemic inequities of the present And revealed some things that are not so nice.
Your last breath connected all lives to the past
And to the memory of 1619 and Slave Ships abroad
It reminded all lives of Jim Crow, Picnic Lynchings, Government Supported Racism, Hate, Segregation, No Coloreds Allowed, For Whites Only, Church Bombings, Back Door Gates and Blackface.
Your last breath connected us to Redlining, Targeted Stop and Frisk Harassment.
Your last breath blew the masks off deadly No Knock Warrants, Racial Disparities, Programmed Inequities, Questionable Mortgage Rates, Cultural Mis-Appropriation, Gentrification, and Educated Hate.
Your last breath refueled and jump started the passion of the Fearless Freedom Marchers, Malcom X, Martin Luther King, Nelson Mandela, Rosa Parks, The Black Panthers, The Freedom Riders, the Greensboro Sit-Ins, The Holocaust Survivors, the Native American Nation, the Japanese Internment Citizens and all others unjustly forced to fight for the right to breathe.
Mr. Floyd,
The last breath you exhaled catapulted the world to a place it has never been shot.
Your last exhale pushed people out of their shells, and into the stench of inequity rot.
Your last breath went all over the world in an effort to delete the racism that exists
The intentional, programmed injustice practices have become a target to dismiss.
Dear George Floyd,
I am sorry you had to die… NO,
let me correct that, Mr. Floyd.
I am sorry you died.
I am sorry you died in view of millions and millions who have since cried.
Mr. Floyd,
You're gone now. You begged for your last breath.
And the Universe will forever be grateful
For the catalytic exhale of your unprepared, unexpected, positive action
As you faced, fought and passed your final test.
Rest and Breathe in Peace, Mr. Floyd.
We Feel You
We Respect You
We Thank You for the start of a World of Change.
We Thank You for the message of your last breath, that blew across eternity a mantra for all and a sequential number that no one should ever forget to recall.
Thank you for exhaling the inequitable equation of whose toxicity we will never forget: 8-4-6.