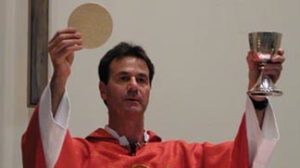 Live with Passion!
Fr. Cedric's program "Live with Passion!" is available on the Church Channel. The Church Channel is a subsidiary of the Trinity Broadcasting Network and has a national and international outreach. More information at http://www.churchchannel.tv/
Dish 258/Direct 371/Fios/ATT U-verse/Sky Angel, some cable systems and digital/antenna. (Houston 14.2 and other cities)
Airs: Saturday 9 pm Eastern/ 6 pm Pacific and Thursday 11:30 am Eastern and 7:30 am Pacific. More information at: http://www.frcedric.org/
Tell a friend, tune in and Live with Passion!