On July 9, the Passionists around the world commemorate the feast of Our Lady of Holy Hope. She is an example and model to us of perseverance in the face of great struggles and hopelessness in life. She continually offers us her Son Jesus as the source of her Hope, and as the source of our Hope.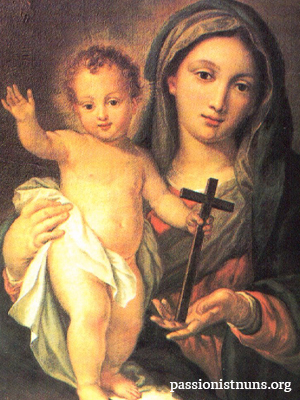 At the foot of the cross Mary showed us that from sorrow comes compassion, and from compassion comes the sensitivity to the problems that we will all encounter at some point on our journey along life's pathways. Compassion can lead to hope because the most compassionate moment in the life of Jesus and Mary, a moment they shared on Calvary, did not end in death. It ended in Resurrection.
On June 20, 202o, the Vatican informed the world that Pope Francis had added the title "Mother of Hope" to the Litany of Loretto, and at an earlier talk in 2013, Pope Francis related Mary's hope to the Passion of Jesus: At the foot of the cross, she is the woman of sorrow and at the same time of vigilant waiting of a mystery, greater than the sorrow, which is about to take place. (Nov. 21, 2013)
That is the core of the Passionist Charism, the special insight into the mystery of God's saving love that inspired St. Paul of the Cross as a founder. May Mary fill our lives with Holy Hope, so that we may serve one another with life-giving compassion.
Thank you for being a part of our Passionist Family. We will keep you in our prayers and include whatever your special intentions may be.