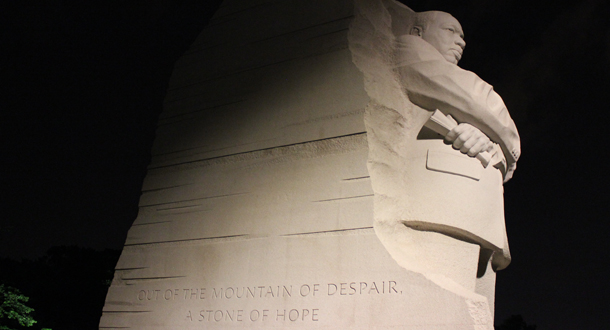 Dear Passionist Family,
On Monday, January 16, we observe the holiday honoring Dr. Martin Luther King, Jr.
Dr. King's hope for peace by means of non-violence, service and love for our fellow man or woman still resonates today.
I would like to share with you a reflection from one of our Passionist Family, Linda Coleman-Madison. Linda is a lifelong parishioner at Holy Family Parish in Birmingham, Alabama, and serves as a State Senator for Alabama.
"As a child of the movement, during this time of remembering Dr. Martin Luther King, Jr., my memories reflect on the days of the marches in Birmingham and what was happening here with race relations. We have come a long way from being nicknamed "Bombingham" to Birmingham.
Borrowing a quote from Charles Dickens, "It was the best of times, it was the worst of times" in A Tale of Two Cities. We were just that, divided by race, socio-economic conditions, educational and housing barriers.
"I remember my first experience with separate but not equal. As a child, I attended segregated schools from elementary through high school. We walked to school as there was no busing for Blacks. The short route was walking the railroad track, the safer route was walking through the white neighborhood, which we sometimes did. I remember one day my friends and I were walking home from school; we were all in third grade. The bus stopped to let the white kids off the bus, and one kid threw a book at another under the bus. I picked the book up and noticed it was a third-grade math book. It was not the books we used. Colorful with geometric symbols on the front, not the faded dull green books we had. The next day I asked my teacher about it, and she explained that those were the new modern math books, but black schools were not provided these books, only the white schools. If we wanted those books, our parents would have to buy them.
"Now, I was reared by my grandparents who did not have the opportunity to be educated. However, they believed that education was the key to a better quality of life for us, although between the two of them they did not have a third-grade education. Most parents were domestics or did manual labor. Anyway, our parents got together, spoke with the teacher and pooled their money to buy those math books for our class. It was a huge sacrifice on their part. That experience drove home something my grandparents use to tell me, "You have to be twice as good to succeed, because things are not equal." It also helped me to better understand what the Civil Rights Movement was about.
"I am reminded that for Black people, education is the great equalizer, something Dr. King fought for. Black citizens in the South were systematically discriminated against and not allowed to rise above or develop their God given talents and abilities. Like the math books, it was always a hand me down, second-class situation.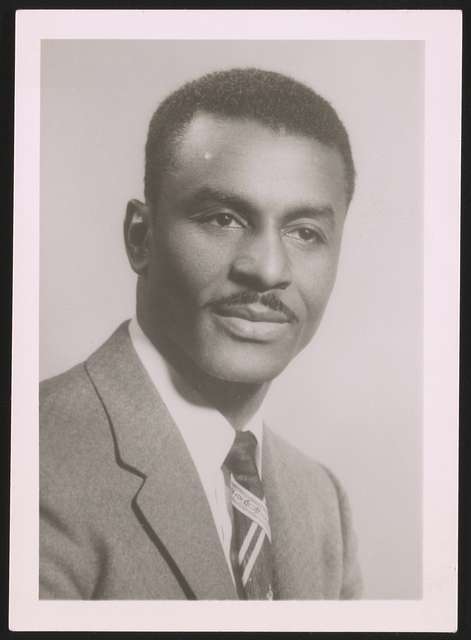 "I am keenly reminded that it was because of Fred Shuttlesworth that Dr. King came to Birmingham. I did not know Dr. King and never met him personally, but I did know Fred Shuttlesworth as an adult and called him friend.
"Fred Shuttlesworth started the movement in Birmingham and education, access to decent jobs and housing were the foundation of that movement. Although a child, I remember Shuttlesworth taking his own children, despite civil unrest, and attempting to integrate Phillips High School downtown. He was badly beaten by law enforcement.
"I remember the day of the "Children's March" and high school students coming to our elementary school in Hueytown, which was called Ravine at the time, to turn the school out. Teachers locked the doors to keep students in, but some students went through the windows to join the crowd. The scenes that followed later that day have been seen around the world and are immortalized by the statues that now stand in Kelly Ingram Park across from the Sixteenth Street Baptist Church – a church where four little girls, my age at the time, were killed while attending Sunday School. Visions of hoses and vicious dogs attacking marchers were the scenes that symbolized my city, my home – Birmingham.
"To those who much is given, much is expected. We have come a long way from the that time. The motto in Kelly Ingram Park is "From Revolution to Reconciliation." As a child, it was instilled in me that I had a responsibility to give back. I remember in high school I had to write and deliver a speech titled, "Young America, Rights and Responsibilities." That experience further engrained in me to do more, be more, lead by example, and failure was not an option, because so many had sacrificed so much to give me that opportunity. So, like so many of the children who came through the movement, we all had a greater sense of pride in who we were and our responsibility to the next generation. Like our parents and grandparents, who had so little but gave so much, always with their eyes on the prize, we, too, had an obligation to make a difference in the world, not just for ourselves but for all.
"I found my calling in serving others. Like Dr. Martin Luther King, Jr., who was a drum major for justice, and who always fought for the underprivileged, those who were underrepresented and had no voice, I found my calling in public service.
"I was recruited to run for the Birmingham City Council in 1985 and became one of five who changed the makeup of the city council from a majority White to a 5-4 majority Black. During those twelve years on the city council, I was part of addressing age old discrimination practices in Birmingham and adopting new laws. We built the Birmingham Civil Rights Institute, and renovated Kelly Ingram Park to ensure that the story of the Civil Rights Movement in Birmingham would be there for the world to see and study. We are still on this journey and history is still being written.
"I have been blessed as a "Servant Leader." After serving twelve years on the city council, I went on to serve four years in the Alabama House of Representatives and now serving in my fifth term in the Alabama State Senate. I do not take the responsibility lightly, the bridge that brought me, or the shoulders I stand on for granted. Were it not for a Dr. Martin Luther King, Jr., and I must say a Fred Lee Shuttlesworth, there may not have been a Senator Linda Coleman-Madison. I hope my service is an example and an inspiration for our young people, that they too can make a difference.
"My motto: My life is God's gift to me; what I do with it is my gift to Him."
May our remembrance of Dr. King not only lead to admiration but to conversion. Let us keep each other in prayer for peace and equality in our world.
In the peace of Christ's love,

Fr. Michael Higgins, C.P.
Spiritual Director