First Sunday of Advent
The Light of Faithfulness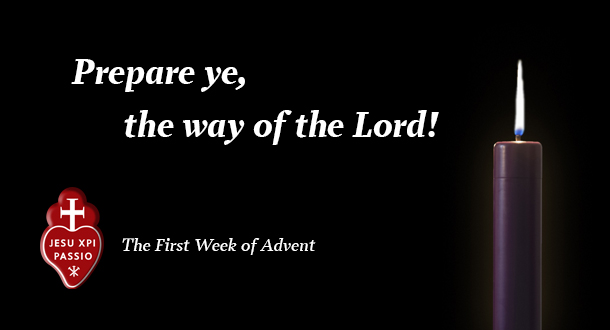 Loving God,
Ever-living source of all that is good,
keep me faithful in serving you.
Help me to drink of Christ's truth, and fill my heart with his love
so that I may serve you in faith and love.
Keep me in your presence.
Let me never be separated from you and help me to do your will.
In Jesus' Name, we pray, Amen.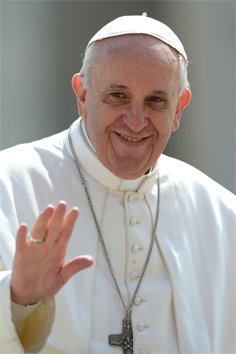 "When we walk without the cross, when we build without the cross and when we proclaim Christ without the cross, we are not disciples of the Lord. We are worldly. We may be bishops, priests, cardinals, popes, all of this, but we are not disciples of the Lord." -Pope Francis
Scripture:
Jeremiah 33:14-16
1 Thessalonians 3:12-4:2
Luke 21:25-28, 34-36

Reflection: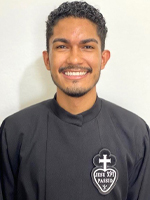 Cristian Martinez Montalvo, CP, shares his reflection for this First Sunday of Advent.
Cristian is a professed Passionist student studying at Catholic Theological Union (CTU) in Chicago, Illinois. Originally from Puerto Rico, Cristian is a member of the Passionists of St. Paul of the Cross (Eastern) Province.
English:
Español: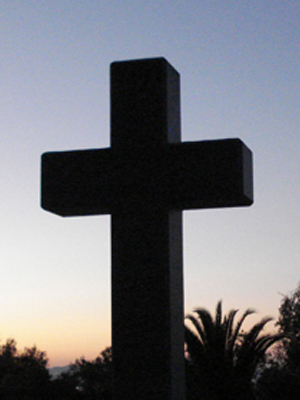 Through Faith
Poet: E. Margaret Clarkson

Through faith we understand
The things we cannot know –
The hidden pattern God has planned
And why each thread is so.
We trace life's vast design
And lose His golden strand;
But when our wills with His entwine,
Through faith we understand.

Through faith we understand
What to our sight is dim,
And still Love's sweet, all-knowing hand
Leads those who trust in Him.
Ours not to know the way
But bow to His command;
And when our childlike hearts obey,
Through faith we understand.
Call to Action:
If you use social media: post a hopeful Advent message on your pages.