Dear Friends,
Along with our Provincial, Fr. Joe Moons, CP, I invite you to join in promoting vocations to our Passionist Family during National Vocation Awareness Week, November 7 to 13, 2021.
Inaugurated by the U.S. bishops in 1976, this is an annual, week-long celebration of the Catholic Church in the United States, dedicated to promoting vocations to ordained ministry and consecrated life through prayer and education – plus renewing our prayerful support of those considering one of these special vocations.
We invite you to join us in:
A Novena for Vocations.
A live-streamed celebration of Mass for Passionist Vocations on Monday, November 15, 2021, and available on YouTube broadcast at 1:00 p.m., EST. This Mass will be celebrated in our Passionist Community chapel in Chicago.
We have created vocation flyers, videos, prayers, vocation stories and suggested everyday activities to promote vocation awareness. Examples include reaching out to younger women and men who show a growing faith and a spirit of love and service, plus providing a word of encouragement to priests and religious you know.
We will also promote National Vocation Awareness Week via email and social media.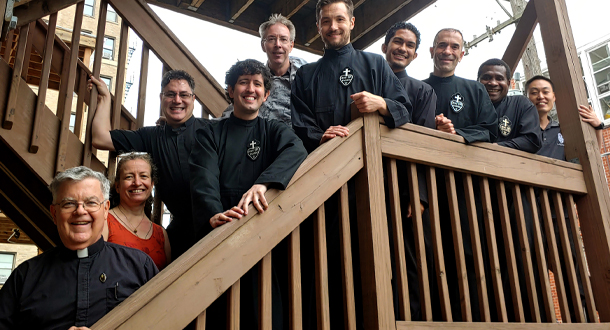 Vocation Resources
English
Novena
Prayer Service
Flyer
Prayer card
Brochure
Poster
Spanish
Prayer Card
Brochure
Poster
Video
Meet our Seminarians
Vocation Voices
Br. Larry Finn, CP
Fr. Cedric Pisegna, CP
Fr. John Schork, CP
Thank you for being part of our Passionist Family!  I am eager to be of assistance to you as we share the vitality of our Passionist Charism.  As always, "May the Passion of Jesus Christ be always in our hearts!"
Fr. John Schork, CP
Province Vocation Director
Email:  [email protected]
Cell:  502-544-7808