As all Institutions, the Passionists are organized into an orderly structure. The Superior General, with his consultors from different parts of the world are the governing body. Our General Superior resides in our Mother House which is located in Rome. Our present Superior General is Rev. Joachim Rego, CP from Australia. His term of office, and the consultors' terms are for six years.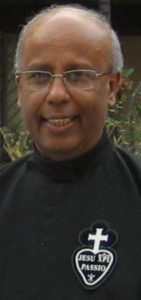 At present, We Passionists are in 61 countries around the world.
When a foundation in a country is established, it is called a Mission. As the Passionists develop in that area of the world and are able to have their own leadership, it becomes a Vicariate. When it becomes almost self-sufficient, it becomes a Vice-Province and finally when it is self sufficient, it becomes a Province. For better solidarity among Passionists, regarding personnel, education and finances, our Congregation is divided into five configurations. In the United States, there are two Provinces: Holy Cross Province (us) from the Ohio River west to the Pacific and St Paul of the Cross Province, east of the Ohio River. Our Configuration is called Christ Crucified as is composed of the following countries: Canada, USA, Mexico, Jamaica, Haiti, Brazil, Argentina, Paraguay, Uruguay and Mozambique (a mission of the Calvary Province of Brazil).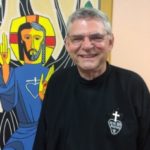 Our Provincial Superior is elected every four years. In June 2015, Father Joe Moons, CP, was elected Provincial Superior of Holy Cross Province. Father Joe was born in Holland, but raised in the United States. He serves as the head of our Provincial Council, advised by four consultors.