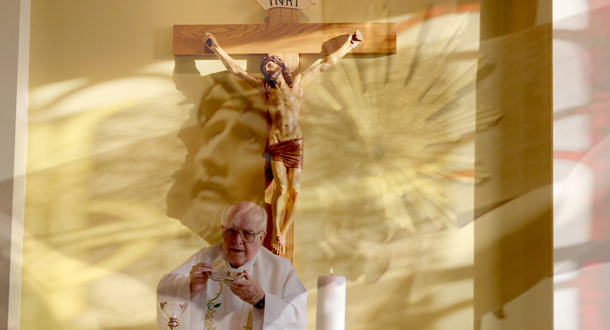 A tribute gift to the Passionists is a meaningful way to honor a loved one. Your gift can convey sympathy, memorialize someone special, commemorate occasions like a birthday or anniversary, or honor a person's life and accomplishments.
If you would like to make a tribute gift online, please scroll down. Or, if you prefer, please contact Angie Kwasinski in the Office of Donor Relations for more information. Angie can be reached at 800.295.9048, extension 2206.
Upon receipt of your contribution, the individual in whose honor it is given, or in the case of memorial gifts, an individual of your choosing, will receive an acknowledgment letter. Please know that the gift amount will remain confidential.
You will also receive an acknowledgment letter, with the gift amount, that serves as a receipt for tax purposes. Contributions are tax-deductible to the extent allowed by law.
Each day of the year, Passionists near and far preach Christ Crucified to a world in need of compassion, forgiveness and healing. Passionists bring God's love to the poor and suffering in many places and in many ways.
Your generosity helps us continue these ministries every day of the year. Our Passionists pray that our Lord blesses you and your loved ones with vibrant health and strong faith.