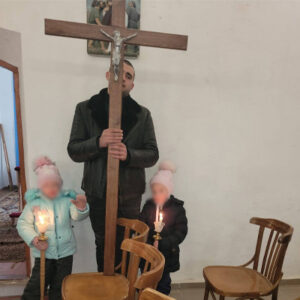 Please help us help our Passionists in Poland and Ukraine. No donation is too small, and100% of your donation will go directly to aid their humanitarian efforts. As always, your prayerful support is appreciated.
Scroll down to make your donation and to watch a video with images and information sent from Father Lukasz Andrzejewski, CP, our Passionist Brother in Poland.
We are profoundly grateful.
May the Passion of Jesus Christ be always in our hearts!