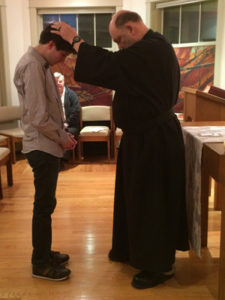 Are you: 
A young, male Catholic adult discerning a specific vocation in life?
Looking for a more meaningful life than you currently feel you have?
Drawn to religious or consecrated life as a priest or brother?
Does the:
Love of Christ through His Passion call to you in a special way?

Balanced life of contemplative prayer and missionary outreach appeal to you? 
Then you might consider discerning your vocation journey
with the Passionists!
Some basic requirements:

Are you:
Between the ages of 18 and 40 years old?
Living in the geographical area of Holy Cross Province – west of the Appalachian Mountains in the United States and Canada?
Living in the geographical area of St. Paul of the Cross Province – the eastern seaboard of the United States and Canada – click here.
Do you: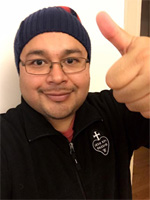 Have a high school diploma and a willingness and determination to pursue higher studies?

Have the capacity and willingness to live out the vows of obedience, chastity and poverty?
Discernment takes time and requires personal contact with the Vocation Director and a mentor assigned to the candidate.
For further information about requirements or if you have any questions, please contact:

Fr. Chris Gibson, CP, Vocation Director
If you do not live in the UNITED STATES OR CANADA, please visit the Passionist Congregation website to find a Passionist Community in your country. Many young people contact us from other countries: we cannot do anything for you from so far away. You need personal guidance in your own country for discernment. If the Passionists are not in your country, you may have to approach a congregation in your country with a similar lifestyle.
View an electronic brochure: Web Vocation Brochure – English
Download and print our brochure:
Vocation Brochure – English
Vocations Brochure – Spanish
Click here for other links with information about the Passionists.