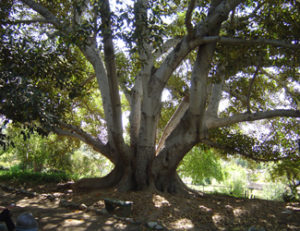 Because…You Make A Difference!
The Passionist-preached retreat ministry has continued since the first retreat in 1926, which was held under the shade of a giant Moreton Bag Fig tree.  This is a powerful testament that the retreat ministry at Mater Dolorosa is an important and necessary ministry to the many men and women who come to the mountain every year to attend a retreat.
A retreat at Mater Dolorosa offers solitude and silence, a time to stand apart from the pressures of the day ~ to reflect, to pray, and to be restored by the love of Christ.
Contributions to Mater Dolorosa help us to continue to provide a spiritual sanctuary where people can leave behind the demands of every day life and renew their faith in a more meaningful way.
Accomplishments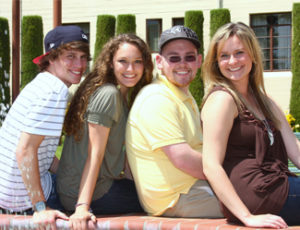 Donor support has helped Mater Dolorosa achieve the following successes:
Offer a unique and wonderful opportunity for spiritual growth and development since 1926.
Uphold the long-held tradition of welcoming all who wish to attend a Passionist-preached weekend retreat regardless of their financial ability to pay the recommended donation.  More than 3,000 men and women attend a weekend retreat at Mater Dolorosa each year.
Help subsidize High School student Kairos retreats to students in underserved communities.  Two high schools were assisted in 2011-2012 fiscal year.
Add new retreat programs such as Spanish-speaking married couples in October, 2011 and 2012; and a Young Adult retreat in June of 2012.
Retreat Center grounds available to 3,500 visitors on Good Friday to walk and pray our uniquely beautiful Stations of the Cross.
Continue a hosted program ministry that reflects the
Passionist mission of hospitality.  Hosted groups include religious communities, school faculty, Catholic high school students, Archdiocesan programs, theological seminary programs, and Ecumenical retreats for various churches and organizations.
Approximately 125 hosted groups utilize the beauty and serenity of the Mater Dolorosa retreat center and grounds each year.
Maintenance, repair, enhancements and upgrades to the retreat center and grounds.
Future Goal
Your support is needed more than ever before to ensure the retreat center has sufficient resources to carry out its mission, to offer Passionist-preached retreats, and to continue our long-held traditions well into the future.
Make a secure online donation to Mater Dolorosa. 
Download our Ways to Give Donor Form.
Click here for our Century Club donation form
Click here for our Sponsorship Circle donation form.
Please consider Mater Dolorosa Passionist Retreat Center in your will or estate plan.  Click here to learn how to complete your  bequest to Mater Dolorosa.    
For more information on supporting Mater Dolorosa please call:
Jeanne Warlick, Director of Development
626 355 7188, ext 103 or
email: [email protected]