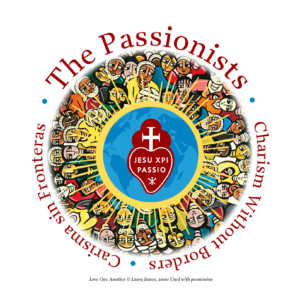 The Passionists: Charism Without Borders
If you have not yet registered for the Assembly,
please click here.
The Assembly will be held via Zoom:
June 7, Tuesday
June 8, Wednesday
June 9, Thursday
12:00 p.m. - 5:00 p.m. (Eastern)
11:00 a.m. - 4:00 p.m. (Central)
10:00 a.m. - 3:00 p.m. (Mountain)
9:00 a. m. - 2:00 p.m. (Pacific)
We will hear and tell our stories about how the Charism continues to inspire us and help us move forward together in mission.
Let us keep each other and the Assembly in our prayers.
Read the Provincial's full invitation letter:
-Provincial's Assembly Invitation Letter