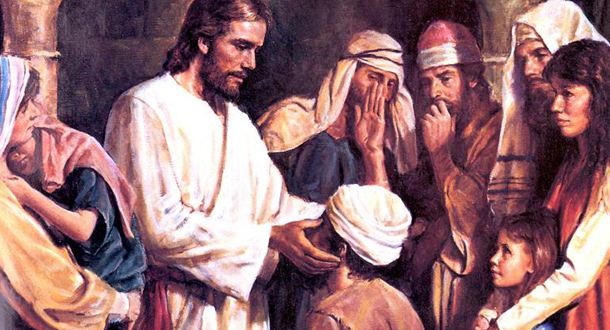 Scripture:
Reflection:
In our Gospel today we hear a remarkable, deeply human love story. It is about a parent, in this case a father, who brings his son, who suffers from dreadful seizures, to Jesus for healing. Just as the son is presented to Jesus, "the mute spirit immediately threw the boy into convulsions.
As he fell to the ground, he began to roll around and foam at the mouth." Jesus asks the father how long this has been happening to his son and he answers, "since childhood."
Jesus reassures the father that with faith it is possible to heal the child. The father caught between despair and hope cries out, "I do believe, help my unbelief!" Jesus then reaches out to the boy and says, "Mute and deaf spirit, I command you: come out of him and never enter him again!" The boy immediately goes completely still. Some bystanders whisper that he must be dead. But Jesus takes the boy by the hand, helps him get up, and returns him to the care of his loving father. What a beautiful story of a father's love and Jesus' great compassion…and power.
While this story reveals the deep love of a father for a son, it also has echoes in the lives of many of us. Every one of us has experienced a time(s) when no matter what gifts, strengths, desires or love we have, it is just not enough to deal with the real life situation we face. The father's anguished cry, "I do believe, help my unbelief," resonates with our own feelings of helplessness in resolving many of life's most difficult situations. The care and kindness of Jesus toward the suffering father and son, is a comforting reassurance that God will reach out to us in our own helplessness. Faith is, indeed, the path to life.
Fr. Michael Higgins, C.P. is the director of retreats at Mater Dolorosa Passionist Retreat Center, Sierra Madre, California.