Scripture: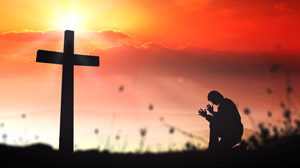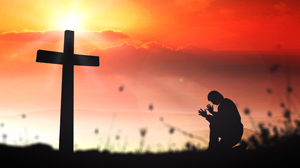 Reflection:
 I will not withdraw my favor!
I was really fortunate to have great teachers in college and graduate school (seminary). One of my favorite classes centered on sacramental theology, and the professor was also a Jungian analyst; he used Grimm's Fairy Tales and other mythological literature to help us understand the mystery of Baptism, Eucharist, Reconciliation and Marriage. Repeatedly he had to remind us, however, of our proclivity to get mired in analysis. We always wanted to know, "What does it mean?" and his usual response was, instead, "Stay in the story." Nocturnal dream analysis is similar: don't move too quickly into finding out the dream's meaning, but stay in the narrative!
Jesus often instructs his disciples in a similar fashion. They want a plain and simple explanation, and he asks them to be patient with the metaphor, and not to get too cerebral!
And I suppose most of us are like David, too, in our first reading. We want to confine God to our categories, our horizons, our temple. God's response is that the Divine dwelling place is in peoplehood, not brick and mortar. As much as we attempt to grab the Lord by his divine ankles and pull him into our domesticated, little world, God is elusive. While King David seeks to build a house for God, God tells David that God will be doing the building for David!
I reverence that passage in John 4 when Jesus is speaking with the Samaritan woman at the well.  As she professes, "Our ancestors worshiped on this mountain; but you people say that the place to worship is in Jerusalem." Jesus said to her, "Believe me, woman, the hour is coming when you will worship the Father neither on this mountain nor in Jerusalem." Obviously, Jesus is speaking on a deeper level.
Yet, the core of today's readings moves beyond this challenge to not limit ourselves to the heady or analytic. So, God tells the prophet, "I will correct him with the rod of men, and with human chastisements; but I will not withdraw my favor from him." We may get snagged with our propensity for control, but God's love — indiscriminate, unconditional, without boundaries — eclipses even our longing for control!

Fr. Jack Conley, C.P. is the director of the Office of Mission Effectiveness.  He is a member of the Passionist formation community at Catholic Theological Union in Chicago.