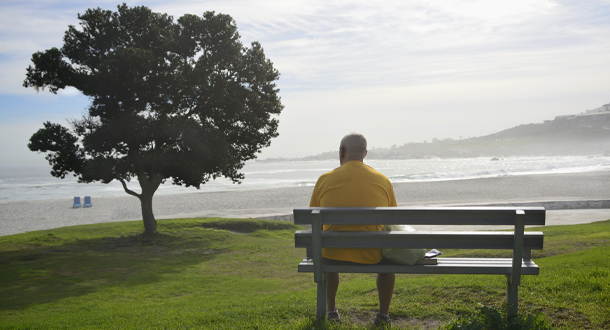 Scripture:
Wisdom 18:14-16; 19:6-9
Luke 18:1-8
Reflection:
Our readings today offer us an insight into the liturgical time of the year. Soon we will celebrate the feast of Christ the King, and then we are in the new year. So, our readings focus on readiness. In this section from Luke's Gospel, Jesus is "on the way up to Jerusalem." Scholars will say that Luke's Gospel gives a greater dimension to the present. Today's text offers us a persistent widow and a dishonest judge. Who has been worn down by the persistent widow and is making his unjust judgment to save himself from this nasty widow. What are we to make of this text?
Jesus reminds the reader to "pay attention to what the dishonest judge says" (v. 6). He is saving his skin. Further, Jesus assures us that we must be mindful that God will continue to secure the rights of his "chosen ones." God is the one watching out for us—there is no need for us to save our skin. Even when they (we) experience injustice and suffering. That means you and me!
Jesus is telling us to have faith in him and God. It is as if Jesus knows that his time is running out and he is giving us examples of how to conduct our lives and how to find peace in the middle of injustices.
Another way of looking at this text might be to ask ourselves; do we participate in bringing injustice to our brothers and sisters? In other words, as we near the end of our liturgical year we are asked to look within. We are given examples of how to conduct ourselves to bring about the Kingdom of God. This is echoed in today's psalm, "Rejoice, O hearts that seek the Lord" Jesus is anxious to be sure that we have faith in his Father.
In a similar fashion to the Sage of the book of Wisdom who offers us beautiful texts for reflection. The book of Wisdom was written in Alexandria, Egypt. It was a place where Jews migrated in ancient times. There they encountered Hellenism. There was tension among some in the community that they were no longer being faithful to their God. Today's reading touches on this tension and offers us a rich pause in peaceful reflection. "For when peaceful stillness encompassed everything…" (v. 14). How we long for that peaceful stillness that our Creator offers. I believe this is the invitation given to us by Jesus in the Gospel. It invites us to reflect on the word stillness what does this word mean to us? Can I be still and rest in God's presence completely?
I often reflect on Jesus' humanity. Luke has Jesus pray often; he must have felt very isolated as he tried to share the love of his Father. Today, we hear about the care we are to take from our heavenly Father and work on our growing our faith
In a similar invitation to "come to me all you who are weary" (Matt 11:28). So, our scriptures today come to us like a warm blanket on a chilly day. We are given the gift of relaxing in the stillness of God and the assurance that we are chosen, and our Father will not tire of keeping watch. We are not to worry.
May we keep close to our heavenly Father in the stillness of our hearts. Amen.
Jean Bowler is a retreatant at Mater Dolorosa Passionist Retreat Center in Sierra Madre, California, and a member of the Office of Mission Effectiveness Board of Holy Cross Province.