Scripture: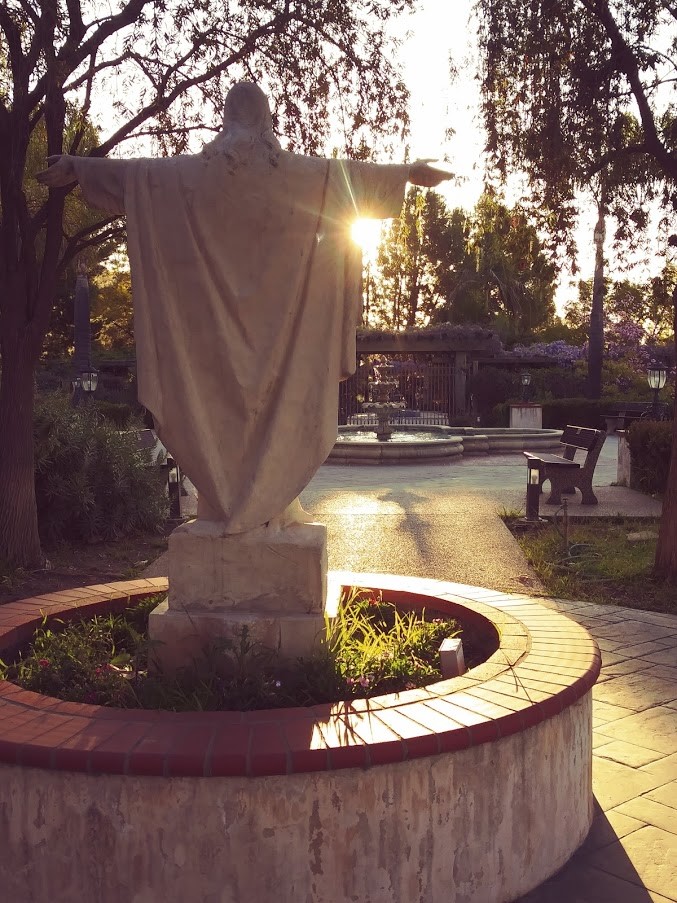 Reflection:
When beginning my day, I pray that God will use the gifts entrusted to me. It may mean that I am able to offer advice or encouragement to another. That means that I offer to another the gift of my time! It is so precious, and I may be reluctant as to want to share. It is an act of giving the alms of my time and talent. Can you open yourself to God as a gift for others today?
Through prayer and daily acts of charity, I am constantly seeking to see the presence of God all around me, and within me. I make it my intent throughout the day. It is another way of saying in the words of Paul, "I am not ashamed of the Gospel." (Romans 1:16)
In this same passage, St. Paul remarks that "ever since the creation of the world His eternal power and divine nature, invisible though they are, have been understood and seen through the things he has made." So somehow, today, I will get a "glimpse of God" in whatever manner God may choose to reveal His Self." (1 Romans: 20)
Seeing through the things God has made involves our willingness to let God work with us in us, and through us. It begins with "the work within." I encourage each person to take time, daily, to "work within" in whatever form of quiet, solitude that that may take. I am able to "read" where the Spirit is leading and directing. This communication is embedded in my soul.
I can only cultivate it daily. I remind you that all grace is built upon our human nature. It is through our relationships cooperating with the Power of God, and the Promise that God offers, that make up our daily existence.
Our daily life is blessed, filled with the Spirit in a "graced" expectation every step of the way.
Trust the presence within and be faithful (habitual) to anticipating that God's Spirit within us is always attentive.
The "law of the flesh" which ruled the behavior and mindset of the Pharisee is countered by the "law of the Spirit" with its supernatural power (beyond us) to fulfill God's Will within you.
Give of oneself, your attention, your affirmation your mercy, your patience, your pardon.
Jesus concluded, "All will be wiped clean for you." (Luke 11:41) So celebrate God's invisible realities all around us.
Fr. Alex Steinmiller, C.P., is a member of the Passionist Community in Detroit, Michigan.