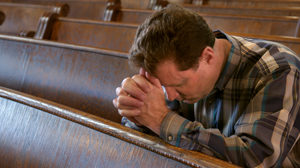 Scripture:
Reflection:
Since I retired eight years ago, I've had a lot more time to pray. Sometimes, when I pray, I wonder if I'm doing it right or if there is something more I could do to make my prayer time more effective. I wonder if some people have a much better grasp on how to do this.
Then the other day I watched Pope Francis addressing a joint session of the United States Congress and what was he telling all these powerful men and women? He's telling them to find inspiration in four Americans, two of which are numbered amongst my favorite people, Dorothy Day and Thomas Merton. Wow! I met these people through their biography's many years ago. In 1963, my novice master, Fr. Fred gave me Thomas Merton's "Seven Story Mountain" and one of my great mentors, Fr. Clancy gave me Dorothy Day's "The Long Loneliness".  These were people of prayer, Fr. Fred, Fr. Clancy, Thomas Merton and Dorothy Day…and so is Pope Francis.
I am happy and blessed to have had these people in my life. Along with my mother, father and many teachers and friends, I guess I don't need to wonder how I'm praying so much as to be grateful and still continue on my journey of learning to pray. Thank you to all my teachers and to the disciple who asked in today's scripture passage: "Lord, teach us to pray just as John taught his disciples." (LK 11:1)
Dan O'Donnell is a Passionist Partner and a longtime friend of the Passionists.  He lives in Chicago.