Dear Friend,
I recently received an update from Fr. Hugo Esparza-Pérez, CP, on the programs that are growing in our mission in Haiti. I would like to share his updates with you:
San Pastoral Pasyonis Haiti (SPPHaiti)
January 2021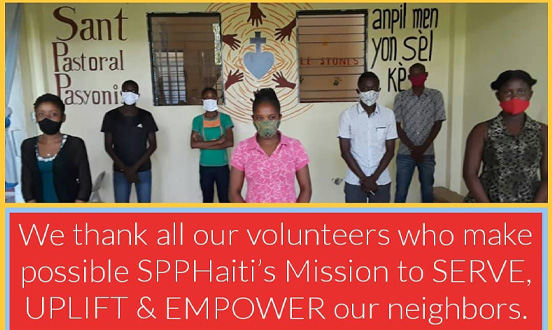 SPPHaiti is a non-profit initiative of the Passionist Community in Haiti. Our vision is to become many hands and one-heart as we carry out our mission to create local alternatives to SERVE, UPLIFT and EMPOWER our neighbors in Port-au-Prince.
This work began in 2017. Through relationship building with our neighbors, a few of their needs were addressed. We began helping people better the quality of their homes by sharing building materials with them. We also began to address the needs of the sick in the community. Through this work, other possibilities were addressed like the lack of toilets or latrines, easy access to water and the fact that the majority of children are not in school because of the lack of money. This prompted us to open a physical space for the community in order to carry out our initiatives. Hence, SPPHaiti was created.  You can learn more about our work through our webpage.
These programs and initiatives include:
Pi Pre Fanmi (Prepared Families): This is our food solidarity program. Every month, we share food with 100 vulnerable families. Each family is asked for a small donation. This donation is used to buy building materials to help some of these same families better their houses.  So far, we have been able to fundraise enough money to continue this program until May 2021. We need $3,000 USD per month to keep our program going.
Konbit Pierre Toussaint: This is a yearlong internship for Haitian University Students. Through a monthly stipend, training and community building with these interns help our weekly Adult Academy and our Children's' Program, Little Stones. Our goal for 2021-2022, is to be able to have 10 interns to help us serve. We need to fundraise $1,500 USD per intern.
Little Stones Program: We strive to create a weekly space for our children (6 to 17 years old) through human and religious formation. We offer breakfast every week for over 100 children and for 25 adult volunteers. The cost for our program is of $300 USD per week to keep our program going.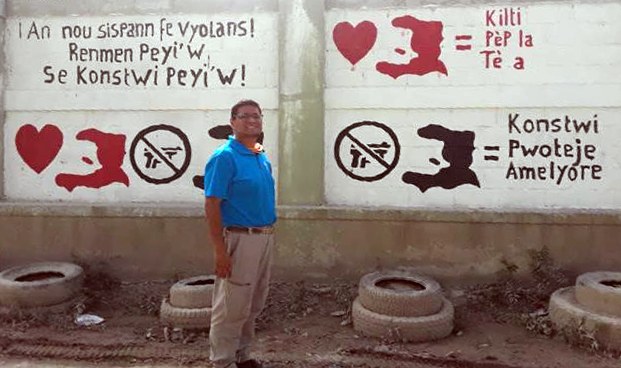 Akademy SPP: This is our Adult Academy for men and women learning basic academic skills. We serve 25 adults in different levels. We also have a basic computer skills class. Our goal is to have 20 laptops to continue our service to our youth and adults (so far, we have 7 laptops).
Menm Kontre (Lazed Hands): This initiative is for entrepreneurs. After formation in basic business planning, a total of 5 workshops, we seed $400 USD for our participants to start or continue their business. We ask for a return of 25% of our seed money. So far, we had 6 women go through our pilot program. Our goal for 2020-2021 is to work with 5 entrepreneurs.
Kay Sen Gabriel Ospitalite: Our hospitality house is an initiative that will begin in February 2021. We will open our Ex-seminarians' house for young women who are studying or working in our area. We have a safe and dignified space for at least 10 young women. We will offer a living space in exchange for 5 hours of work per week.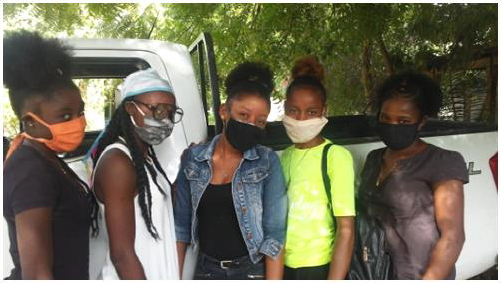 Konminote Rit-Naomi: This is a support group for young women. In the spirit of Ruth and Naomi, from the Bible, our young women help each other develop a dream and reach it for their life. Our commitment is to help these young women secure scholarships to further their academic life.
Kominote Ebe-Nassi (from Slaves to Princes): This is a support group for young men who are searching for masculinity that is life giving for all. Our commitment is to help these young men with scholarships to further their academic life.
Father Hugo Esparza-Pérez, CP
Haiti, January 2021
Let us all pray for Father Hugo, the people of Haiti, and for success and continued blessings on the important work he is doing in Haiti.
If you would like to contribute to Father Hugo's work, click here to donate and select Haiti – General Fund.
Yours in Christ's love,
Father Michael Higgins, CP
Spiritual Director