Th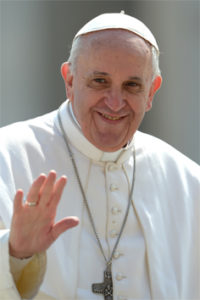 e Year of Consecrated Life, as designated by Pope Francis, concludes on Tuesday, February 2, 2016.
A beautiful statement by Pope Francis offered ways we should look at the Year of Consecrated Life.  He said to "look to the past with gratitude," and see how the charism has been
lived over the years.  St. Paul of the Cross urged his fellow Passionists to remember, "We must arouse the world from its slumber." Even our founder knew then that we needed to "Wake Up the World!"
Pope Francis then wrote, "live the present with passion." As Passionists, we are blessed with our vowed men and women who today offer comfort and healing to the suffering, marginalized and vulnerable. By keeping alive the memory of the Passion of Jesus, we are assured that as we walk together in suffering; we are inspired by the hope that awaits us in the Resurrection of Jesus.
Finally, Pope Francis concluded that, as religious, we should, "embrace the future with hope."  We look to the future with optimism for those seeking to live a consecrated life as a Passionist.  In Holy Cross Province, we have three young men currently in religious formation.   May they be inspired by the Holy Spirit as they seek out their vocation as religious to serve the Church.
We Passionists are grateful to all those who have journeyed with us throughout this year, and we ask that you continue to pray for all those who have made commitments to live a consecrated life and continue to "Wake Up the World!"
May the Passion of Jesus Christ be always in our hearts!